Transformational Gangstas was founded to help people break free from limiting mindsets and live their best lives. Our mission is to transform one million minds by changing just one thought at a time. Through our Mobster to Mentor Method, we help you master your thoughts, actions, and behaviors, enabling you to achieve the best version of yourself and a life filled with faith, love, peace, and ease. With our proven method, you can break free and shift your mindset to live life downstream, where the current of life flows with ease and positivity.
The Mobster to Mentor Method are designed by our founders combining proven techniques from Top Masters, and most importantly, their own personal experiences. You want a mentor and a coach on this journey! We have walked the hard path and made it out on the other side living the best possible life each day by designing every thought.
We have a collection of Mobster to Mentor programs... from one to one, live mentoring sessions to self-led online learning... there is a program to meet everyones needs.
We have methods that fit every comfort level for those who seek change and are ready to break free from a mindset that keeps you stuck and into a mindset that lets your LIVE!
People will stop you in your tracks because your light shines so brightly and they will want to know what you have been doing.
Thank you for trusting us to be your mentors!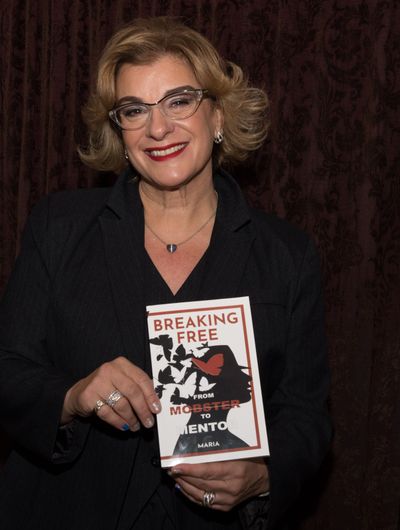 MARIA INGARDIA-BRODY
I am a Mindset Master Mentor with expertise in business, and I excel at working with teens and older adults. I also have a great deal of experience dealing with depression and grief. They call me a 'Solutionizer™' because I am relentless in finding answers to life's challenges.
I provide clients with the trust, structure, and fundamental tools to build their minds with a supportive and empowering belief system to handle life's curveballs with ease. I am an expert accountability partner who equips my clients to handle situations using an effective way of thinking, behaving, and acting, so they can live with less fear, stress, and anxiety.
My clients share that their new mindset allows them to break free from the mental chains holding them back and now have tools to help them live their best life to its full potential.
As a Lead Mindset Mastery Mentor and Co-Founder of Transformational Gangstas, I am passionate about helping people make a bold change in their life and create a plan for success. I've overcome childhood domestic violence, substance abuse, suicidal thoughts, institutionalization, and multiple financial devastations. With the help of my mentors, I am able to share this gift of life with you.
I am here to hold your hand across the bridge to freedom and peace of mind. Get ready to make some Gangsta moves and let's get you living a joyful, abundant life full of love, peace, and ease!
Book your 20-minute discovery call now and let's start your transformational journey together.
Maria Ingardia-Brody
Expert Mindset Mastery Mentor and Co-Founder of Transformational Gangstas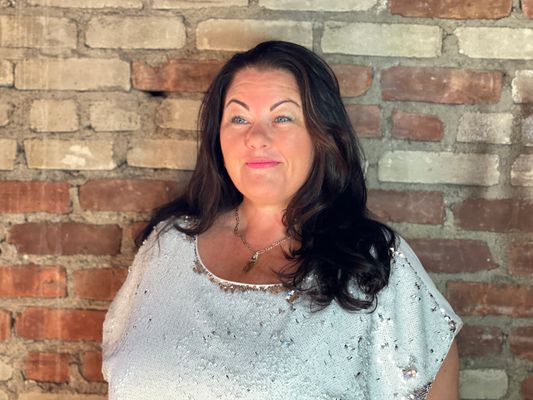 SHEILA BRODY
As a 25+ year pioneer in the health and wellness industry, successful business owner, expert business coach, and energy healer, I am passionate about helping people live their best lives with No Regrets!
I specialize in supporting women who want to reinvent themselves and let go of the limiting labels placed on them by themselves or others. Whether it's opening a new business, buying a new home, or simply making positive changes in their lives, I help my clients reinvent who they are and make bold leaps forward.
As someone who has been through the process of transformation myself, I know that change is possible, and I am committed to helping my clients achieve their life's purpose.
With my unique perspective as a child of immigrant parents, I understand the challenges faced by those with an immigrant mindset. From opening my first business at 22 years old to dealing with legal battles and predatory individuals in the business world, I have learned to protect myself and thrive against all odds.
If you have a goal or dream that needs attention, let's get your party started! Book your 20-minute discovery call today and take the first step towards living a life with No Regrets!
Sheila Brody
Expert Business Coach, Mindset Mastery Mentor and Co-Founder of Transformational Gangstas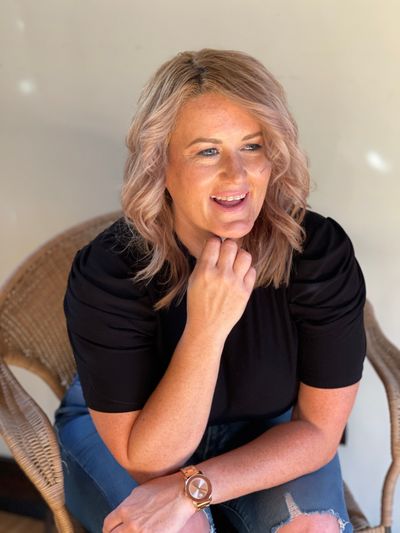 MAUREEN BRODY
With more than 25 years of experience in the health and wellness industry, my specialty is coaching individuals on a cancer healing journey. I recognize the significance of maintaining a healthy and holistic lifestyle during cancer treatment. Based on my personal experience as a cancer survivor, I offer guidance, instruction, and encouragement to my clients.
As a certified expert in microblading, I also offer personalized beauty solutions tailored to boost your self-esteem and confidence. My coaching services include helping you eliminate harmful products from your home, maximizing the nutritional value of your diet, and maintaining an active lifestyle.
I approach coaching with empathy, compassion, and confidentiality because I recognize the fear and uncertainty that comes with a cancer diagnosis. If you're searching for a coach who will guide you through every step of your journey, feel free to contact me today to schedule a free consultation. Together, we can work towards achieving your health and wellness goals.
Maureen Brody
Co-Founder of Transformational Gangstas