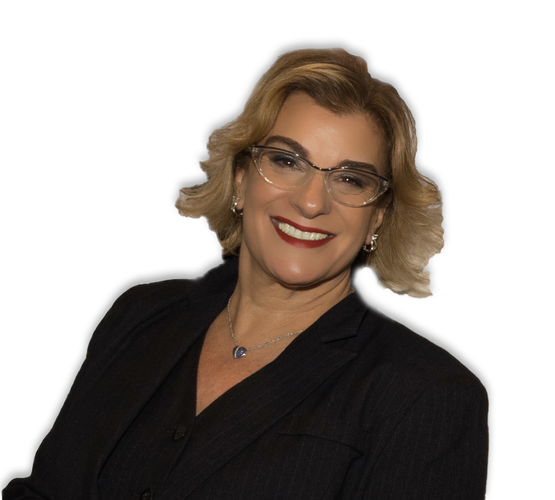 MARIA INGARDIA-BRODY
Mindset Mastery Mentor & Accountability Coach
My book, Breaking Free From Mobster to Mentor, explains how deeply I believe in the mentoring and coaching process, how it helped me climb from the depths of despair to living the life I always dreamed of. My motto is "if she could do it, so can I!".

They call me a 'solutionizer™' because I am relentless at finding answers to life's challenges. I specialize in helping people quiet the noise in their minds, so they can live with less fear, stress, and anxiety, which means they can break free from the chains holding them back and live their best life to its full potential.
If you are in pain of any kind, feel stuck wishing to find a new way to live, and find a sense of purpose, then I can definitely help you.
Education:
​Certified Life Coach (CLC) from Global Mentoring Center
NYS Board Certified ​Licensed Massage Therapist

​Completed Dr. Jean Houston's Evolving Wisdom 11-month course
I love helping people who are ready to make a bold change in their life, cut off from old hurts and pains, and move forward with a plan for success. I have that plan and I'm happy to share all the tools to help you reach your personal endeavors.
Awards, Titles, and Designations:
Voted Top Business

​Voted Top Women in Business
10+ year member of BNI Networking Organization
Other Info:
​Survivor of domestic violence
​Survivor of drug and alcohol addiction
​Was institutionalized after suffering from a mental breakdown
Quit smoking after 25 years
Quit carbs and lost and kept 65+ lbs off for over a decade
Helped survivors of superstorm Sandy by providing food and shelter for them
I am an advocate for helping you to create an environment of your choosing, regardless of the one you're in.
Because I have overcome domestic violence and abuse, drug and alcohol abuse, suicidal thoughts, was institutionalized, and multiple financial devastations, I am passionate about helping people get unstuck. I know that living in these types of circumstances can be overcome because I have been there. I have walked in your shoes.
If you want a joyful, abundant lifestyle, contact me if you're ready to make some Gangsta moves!
Maria Ingardia-Brody
Co-Founder of Transformational Gangstas, LLC